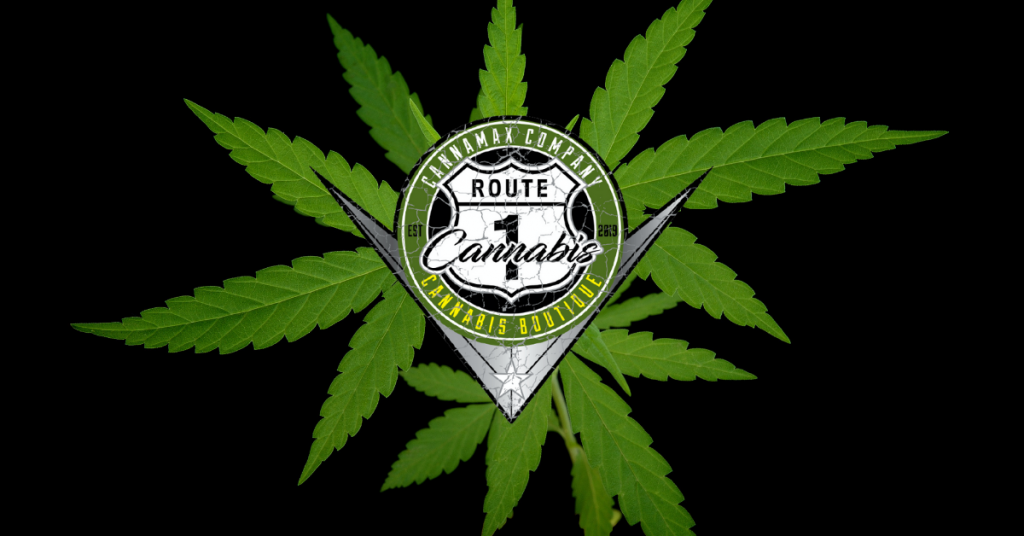 Cannamax Educational Blogs
Understanding Your Cannabis
The Entourage Effect: How Does it Work?
Cannabis is being used for medical and recreational purposes more now than ever. This rise in popularity has allowed more room for scientific research regarding cannabis, cannabinoids, and how they interact with our body. If you examine your cannabis, you will see a dense, sticky coating of resin. In this coating lies a multitude of therapeutic compounds that contribute to the positive medical and physical benefits we receive from this plant. If you are a cannabis consumer or familiar with the plant in any way, odds are you have heard about tetrahydrocannbinol (THC) and cannabidiol (CBD). These two compounds are the most abundant cannabinoids in the cannabis plant. With advanced research, scientists have discovered that the other cannabinoids that aren't as abundant play an important in the effects of a particular strain. The theory that these compounds work together to provide a unique cannabis experience is called "the entourage effect".
Terpenes and Cannabinoids Work Together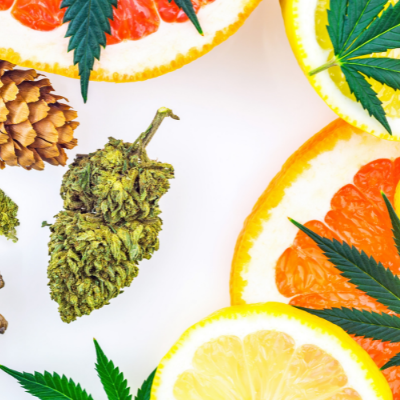 In an article called "Taming THC: Potential Cannabis Synergy and Phytocannabinoid-terpenoid Entourage Effects", Dr. Ethan Russo explained this theory in scientific depth. In this study, Dr. Russo discusses various common cannabinoids and their potential synergistic effects. As an example, CBD and CBG cannabinoids are able to inhibit MRSA, a bacterial staph infection. When combined with pinene, a terpene that also combats MRSA, the effectiveness is tenfold.
Other synergistic properties noted are:
The cannabinoid CBN, when mixed with THC can provide enhanced sedative effects.
CBD when mixed with the citrus-scented terpene limolene, can work together to relieve anxiety.
Caryophyllene, a peppery terpene, when combined with CBD can be beneficial when treating addiction.
A great example is with the strain Granddaddy Purple. This potent indica contains THC and the terpenes myrcene, caryophyllene, and pinene. Understanding these compounds, and their synergistic properties will help consumers determine when to use certain strains for specific conditions. Myrcene supports a deep sleep, where THC and caryophyllene help with pain management, making this strain a perfect choice for individuals looking for restful sleep while combating severe pain.
Products to Promote the Entourage Effect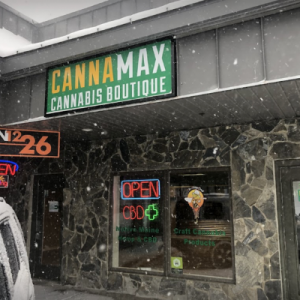 If the entourage effect is something you desire to achieve, it is important to understand the products you are using and their chemical differences. Cannabis flower contains many cannabinoids and terpenes due to its raw nature. Some cannabis extracts provide a more complex diversity of terpenes and cannabinoids. These are called full-spectrum extracts. Full spectrum extracts can come in many forms such as concentrates, oils, capsules, and more. Full spectrum means the particular extract contains a full amount of cannabinoids and terpenes. Full spectrum extracts will guarantee to provide full entourage effects, coupling the effects of many cannabinoids and terpenes. For individuals looking for a particular cannabinoid or to remove THC completely, refined extracts such as isolates or broad spectrum extracts are the way to go.
Discover New Heights With Cannamax
Cannamax is your go to antique shop and caregiver storefront in Augusta, Maine. We aim to provide the medical marijuana patients of Maine with quality cannabis, and a unique shopping experience. We understand that starting your wellness journey through cannabis can be exciting and overwhelming. We are here to support you every step of the way! With a focus on education, we aim to provide professional knowledge, educational blogs and more to our patients and customers. If you're in the market for the right products to feel the entourage effect for yourself, then look no further. We carry a wide selection of products from THC capsules, premium flower, cannabis extracts, as well as CBD products and even CBG Hemp pre-rolls!