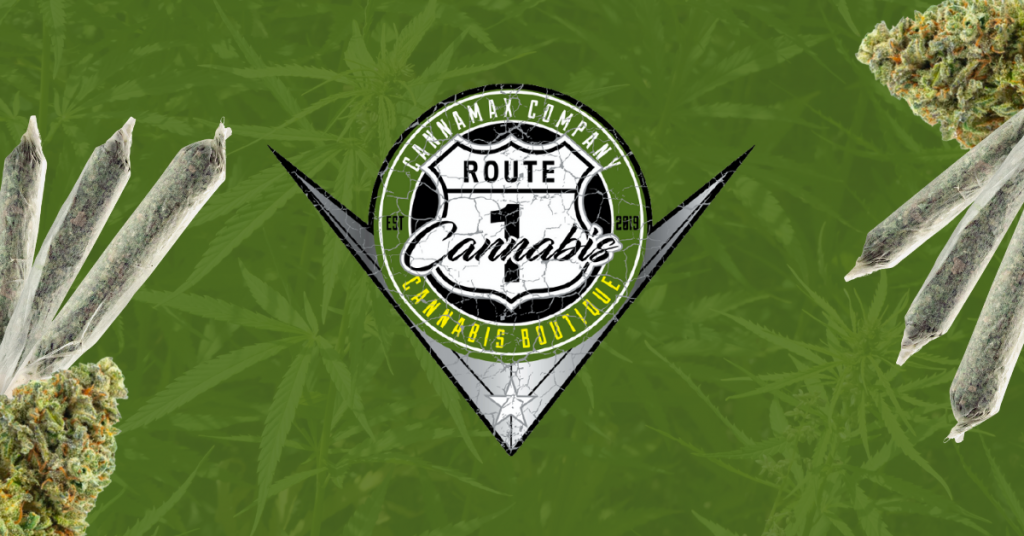 Roll With Cannamax Today!
Cannamax is a unique medical cannabis storefront and antique shop located on Bangor Street in Augusta, Maine. The team members here at Cannamax take pride in offering variety to our medical cannabis patients. We are proud to feature accessories for many different types of cannabis consumption methods, but in this article we'd like to focus on some of the different rolling accessories we offer. Our article will provide you with products for the best way to smoke a joint or blunt. If you're a veteran user or just learning how to smoke a rollie, this article is for you.
Hempire Wraps
Hempire puts a green twist on tobacco blunt wraps and other traditional smoking methods. Using U.S. farmed, organic hemp and infusing natural flavors and traditional terpenes, Hempire provides a clean, flavorful, nicotine-free smoke. Cannamax offers Hempire wraps in a Blueberry Blaze, giving a fresh sweetness to your flower, and Clemen-Terp, an orange clementine with juicy flavor and a sweet aroma.
Crop Kingz Brass Monkey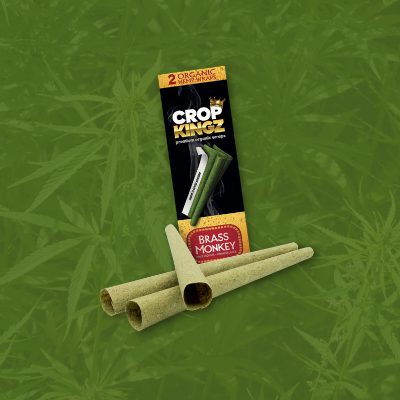 Do you love smoking blunts, but always struggle when it comes to the sealing process? Whether you need an extra hand when rolling wraps, or are simply looking for a time-saver, Crop Kingz Brass Monkey is here! This is a self-sealing wrap, saving you time and making rolling those blunts easier than ever before!
King Palm Rolls
King Palm is a quality brand Cannamax is proud to feature in our store. Featuring the use of palm leaves for their wraps, one of our favorite products we have by them is their King Palm Magic Mint Rolls. The pack contains two pre-rolls which hold about one gram a piece. The Magic Mint flavor provides a menthol-like smoke, without the tobacco or nicotine. Pre-rolls offer a quick and convenient way to smoke as well as provide a solution to individuals who don't know how to roll yet.
Raw Rolling Papers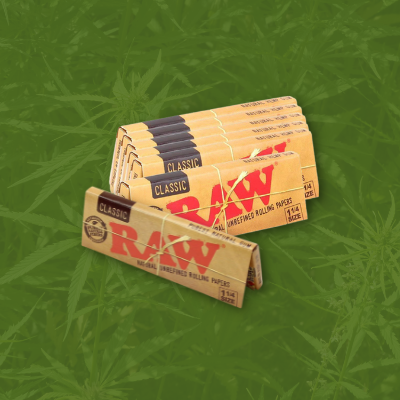 We feature many types of rolling papers, however, RAW brand rolling papers are a tried and true staple of the cannabis community. Raw consistently uses unrefined plant materials and natural tree sap for the gumlines. At Cannamax, we carry the original Raw 1 1/4″ Papers, also known as "Spanish Size" papers. For over hundreds of years, 1 1/4″ have been the standard size of rolling papers and since then, many new sizes and materials have been discovered. Cannamax also features Raw Kingsize Slim Papers, crafted from the same trusted materials and made for users who prefer a longer smoke. Raw is proud to provide clean, quality materials for their loyal customer base.
High Hemp Artisanal Cones
Another preferred rolling method is the use of cones. Cannamax carries multiple types of cones from many reputable brands. In this article, we wanted to highlight our High Hemp Artisanal Cones. High Hemp is an Amsterdam-based company and produces cones and other smoking accessories which are non-GMO, made from organic hemp, and 100% tobacco-free.
Cannamax Rolling Products for the WIN!
Next time you're in our Cannamax store, be sure to pick up a selection of quality rolling accessories and let us know which ones you like the best! With popular brands like Raw, Zig Zag, OCB, and King Palm, Cannamax has quality products for their quality flower. Hempire wraps provide a flavor rush that is out of this world, and Raw offers a completely organic, unrefined product for a clean smoke that is easy on the lungs. We carefully select trusted, high-end brands to provide a unique selection of products for all your medical cannabis needs. Give us a call with any questions you may have and be sure to stop in soon and try our medical cannabis products or do a little antiquing!