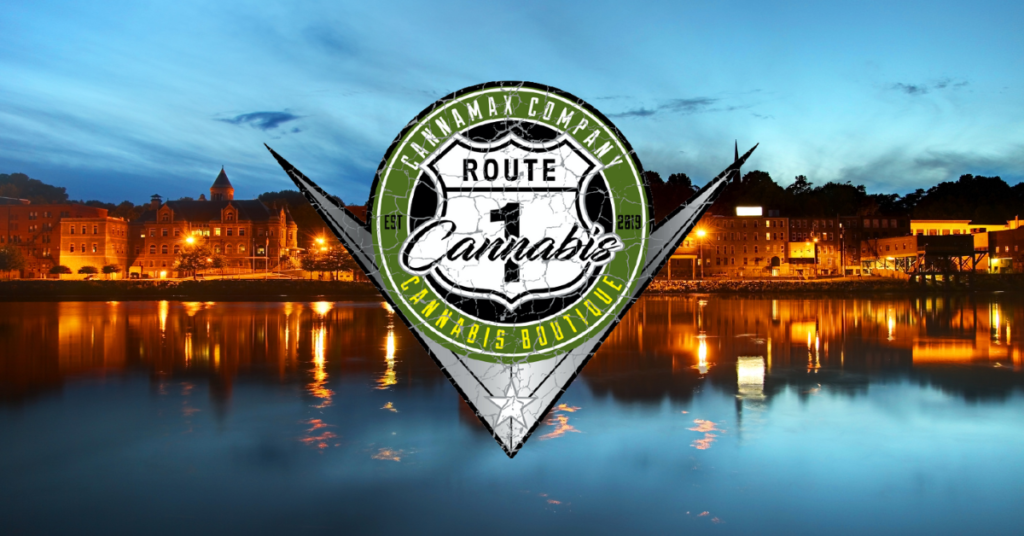 5 Things to Do in Augusta, Maine
Augusta is one of the most beautiful cities in the United States. People who want to enjoy an outdoor adventure may find plenty of options here, such as museums, parks, and trails to explore.
But if you want to experience a different side of Maine, then you should visit Cannamax. The business is a family-owned and operated Maine dispensary for cannabis. They offer a wide range of high-quality products, including central Maine flower, tinctures, wax, and other cannabis products, to meet the needs of all their customers.
Here are our top 5 things to do in Augusta, Maine:
Fort Western
Fort Western is a historic site located in Augusta, Maine. The British built the site during the French and Indian War in 1754, and it now contains many interesting historic artifacts. This fort is still in use today and is located in the Kennebec Valley. One could think of it as a living museum that chronicles Augusta's history for 260 years.
Visitors can experience what it was like to live in the second half of the 18th century by touring the fort, which also functions as a living history museum. This adds another dimension to your visit to Fort Western; you don't just see artifacts from one era, but you can experience them firsthand!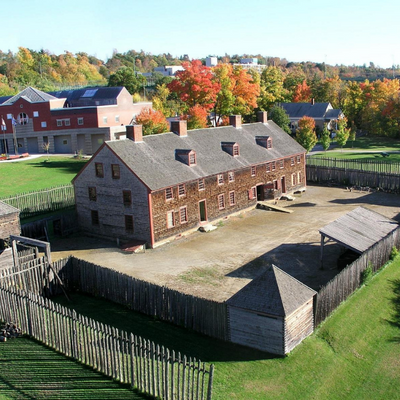 Maine State Museum
The Maine State Museum is a great place to go if you are a fan of history and art. Its past is not without its share of lows; it was closed six times until it finally reopened in 1971. The original scientific exhibits from 1836 are still on display alongside artifacts from the wars between Native Americans, the French, and the British. There are displays depicting everything from a general store to a blacksmith's workshop, a tailor's shop, a mill in operation, and even a train. Most visitors are interested in the biological exhibits here.
The museum features exhibits displaying historical artifacts from different Maine periods. This exploration can give your child a chance to learn new things while having fun at the same time! Unfortunately, if you plan on visiting the museum before 2025, you may find it closed. It's currently undergoing a major renovation.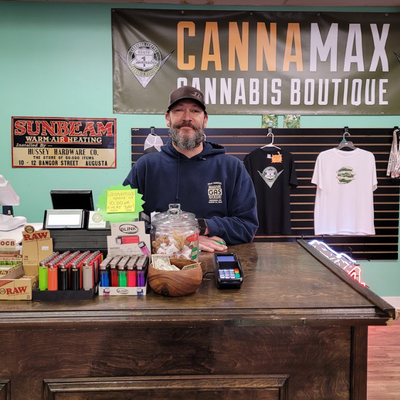 Cannamax is an Augusta, Maine dispensary that has been serving medical cannabis patients in the area for years. The shop is located on Bangor Street and offers over 30 strains of cannabis including Peanut Budda Crunch, Nova OG, Gorilla Glue #4, Jelly Breath, and Purple Pound Cake. Shop our full range of products here.
Cannamax prides itself on having various strains and products to choose from. Every staff member is friendly and knowledgeable, offering customers advice on what strains to try based on their needs and preferences. Cannamax has a great reputation among patients who want to purchase high-quality cannabis products without hassle.
The store also sells various products, including flower, edibles, concentrates, topicals, and more. Check out some of the reputable Maine dispensary products below:
Flowers
Edibles
Concentrates
Topicals
The love for cannabis was not the only motivation for the founding of Cannamax; the company also has a strong passion for antiques. So, if you're looking for a great antique store in Augusta, Cannamax is a great place to stop by.
If you're looking for quality cannabis at an affordable price, then Cannamax is the best option for Augusta, Maine medical marijuana!
Viles Arboretum
Viles Arboretum is a beautiful 244-acre natural garden. It is home to hundreds of species of trees, shrubs, flowers, and several ponds and streams. The garden has a wide ecosystem, such as wetlands, forests, and savannas, that make the area beautiful year-round. This place has grown into an oasis of greenery for relaxation and meditation.
The weather in Viles Arboretum is very pleasant throughout the year. You can enjoy this place even during winter when most other parks are closed due to bad weather conditions. Today, visitors can enjoy walking through this beautiful garden with its many paths and resting areas.
State Capitol
Augusta, Maine's state capitol, is a beautiful building constructed in the early 1800s and is one of the most impressive structures on the National Register of Historic Places.
The State Capitol building is located on the Kennebec River banks and is easily accessible from Interstate 295. State Capitol's main entrance is through a large arched doorway with columns on either side. Inside this grand hall are many marble statues and paintings which depict important moments in Maine history.
Visitors may enjoy looking up at the beautiful vaulted ceiling above them as they walk. State Capitol has an enormous space that once served as a meeting place for citizens and government officials.
Conclusion
Augusta has a lot to offer — from its charming town center, complete with cobblestone streets, to its gorgeous park and river system.
Thanks to a combination of aging urban planning and a youthful community spirit, Augusta is rapidly evolving into one of Maine's most vibrant small cities. With a thriving tourism industry, Augusta has earned its reputation as a great place to live with scenic areas. Those who visit Augusta can be sure they won't forget their trip there soon.
For quality Cannabis, Cannamax is the place to go. The store also sells concentrates, edibles, topicals, and more! No wonder this dispensary is popular and worth the visit. It's an exciting time to be alive in New England, and with it comes the possibilities of a new industry – medical marijuana.