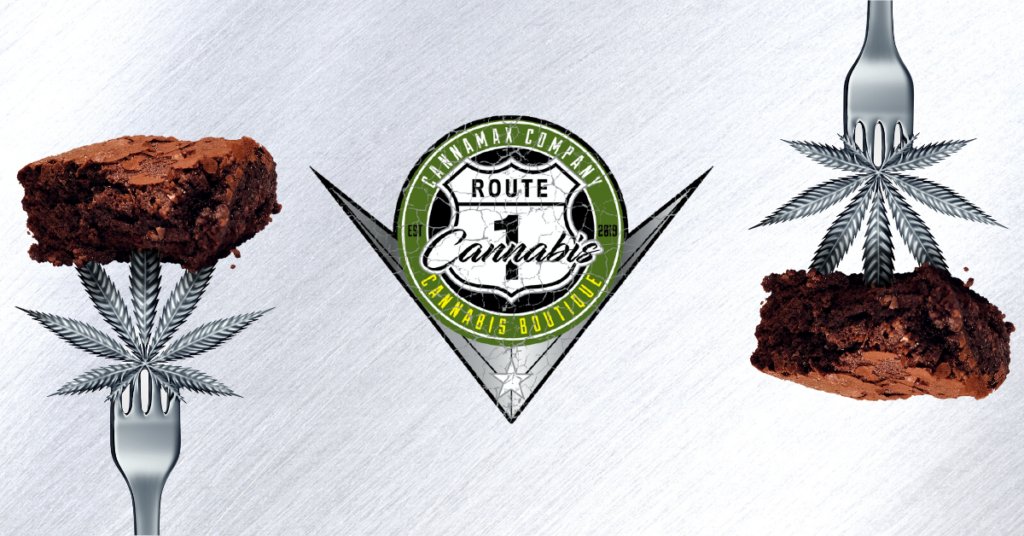 New Cannabis Recipes for the New Year
As we ring in the New Year, why not try something new? Cannabis is becoming a popular ingredient to incorporate into cooking, and with its many potential health benefits, it can be a great addition to your favorite recipes. Whether you're looking for savory dishes or sweet treats, there are many ways to enjoy cannabis edibles.
You can prepare delicious New Year's recipes with the discovery of cannabis-infused butter, coconut, canola, olive oil, flour, honey, milk, or barbecue sauce. Keep reading to explore and try new cannabis recipes in 2023.
Cannabis Snacks, Apps, and Sides
From cannabis-infused guacamole to cheesy garlic knots, many tasty treats incorporate cannabis. Try these 2023 appetizers, snacks, and sides made with cannabis!
Reefer Ranch Dip
Reefer ranch dip spiked with canna-mayo in a few glasses is delicious with all kinds of dishes. This dip is great for drizzling over salad, coating fried chicken, or dipping raw vegetables like carrots and cucumbers.
Weed Popcorn
Popcorn is a go-to munchie since it satisfies the craving for something crunchy, savory, and portable. Now picture it seasoned with your go-to herb for a relaxing way to pass the time.
Weed popcorn is easy to make by just adding marijuana to buttered popcorn. Using cannabutter instead of regular butter in your popcorn recipe can make the perfect snack to share with others during New Year parties.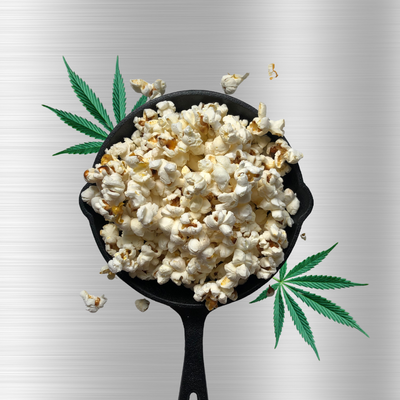 Cannabis crackers
Crispy, cheesy, and very delicious—these cannabis crackers won't last long in your snack arsenal. You can make this on the spot because you probably already have all the ingredients. Also, you'll feel like you're back in the kitchen with your mom, making cookies, only there's a twist this time!
Marijuana nut mix
Nut mixtures are great party snacks because guests can help themselves to a handful. The marijuana nut mix infused with canna oil is the best option for a solid euphoric experience. View the full recipe here.
Garlic mashed potatoes
Making this dish for marijuana-infused garlic mashed potatoes is a breeze! Potatoes piled high and topped with garlicky butter, and sour cream are a comforting and tasty side dish. A holiday meal just isn't complete without garlic mashed potatoes.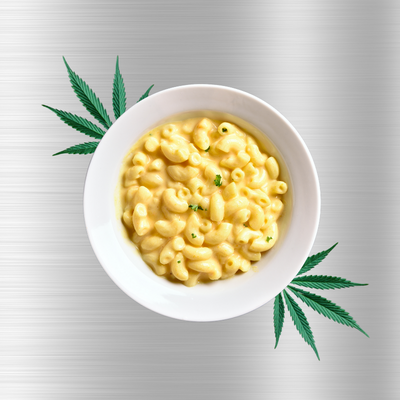 Savory Cannabis Mains and Dishes
Sometimes, we need savory cannabis-infused menu options instead of sweets to appease our appetites on New Year's Eve!
Cannabis mac and cheese
This is the easiest way to make cannabis-flavored mac and cheese. Cannamilk or cannabutter can be used instead of milk in macaroni and cheese. This dish takes the idea of comfort food to a whole new level!
Mari Mahi tacos
This tasty cuisine is a new exotic flavor to cannabis culture, tasty, wholesome, and loaded with nutrients. Mari Mahi marijuana tacos are a must-try!
Cannabis BBQ chicken pizza
Not the average pizza! Pizza with BBQ chicken, onions, and a mountain of cheese served in a hand-made dough infused with cannabis. No matter if you're cooking for one or a hundred at your New Year's Eve party, this dish will not disappoint.
Sweet Treats, Baked Goods, and Cannabis Desserts
After eating a savory meal, if you're craving something sweet, a homemade treat is the way to go. Plus, you don't need to be a master baker to make these delicious meals
Cannabis cheesecake
The smooth, sugary filling goes well with any topping, whether a drizzle of chocolate or peanut butter on a dollop of fruit preserves. Make sure to include the crust, or you'll miss the THC in this dish.
Cannabis caramels
These soft, chewy cannabis caramels are a must-try! A delicious dessert to include in gift baskets or enjoy after a New Year's heavy meal flavor with cannabis. Cannabutter is caramelized to create a delicious and chewy cannabis candy.
Peanut butter weed cookies
Cookies made with cannabis and peanut butter are perfect, evoking a nostalgic taste and a relaxing high. If you still need to become a baker and want to eat something delicious, peanut butter cookies are the way to go. Making this tasty and potent baked good is as easy as using a standard baking method.
Get the Best Cannabis at Cannamax in Augusta, Maine
Cannamax strives to carry some of the best Central Maine flower and cannabis concentrates in the state. If you're looking for help with your raw cannabis recipes, Cannamax has you covered! Here are some of the cannabis flower strains they sell:
Tropicana Shoes
Rare darkness
Nova OG
Chocolate Hashberry
If you'd rather not spend a lot of time in the kitchen, Augusta, Maine dispensary Cannamax offers edibles. Cannamax's cannabis-infused treats include the following:
Smokiez Jamberry Sour Gummies
Upta Camp Raspberry Jam
Platinum X CBD Lollipops
HCF Cookie Monsta 100mg Choc Bar
For more product choices, you may visit the Cannamax online shop. To learn more about our services and goods, visit our store at 102 Bangor St. Augusta, Maine 04330. Additionally, you may contact us at 207-213-6710, and you can reach us via email at madmax@cannamax207.com.