May Flower Magic: Top Cannabis Strains to Experience at Cannamax, Augusta's Premier Medical Marijuana Store
As the warm breeze of May sweeps through Augusta, Maine, the season of vibrant colors and delightful fragrances is upon us. This is the perfect time to explore some of the finest cannabis strains available at Cannamax, Augusta's premier medical marijuana store. Cannamax offers an extensive selection of over 30 cannabis flower strains, each with its own unique characteristics and therapeutic benefits.
In this article, we'll introduce you to 10 of the best strains that you should definitely try at Cannamax.
Rainbow Sherbet is an evenly-balanced hybrid strain, resulting from a cross between Champagne and Blackberry. This strain offers a notable flavor profile reminiscent of tropical Starburst, with purple, orange, and green colored buds.
With a THC range of 17-22%, Rainbow Sherbet may deliver a chilled-out yet focused high, perfect for creative or inspiring activities. In larger amounts, this strain can provide a heavy-hitting euphoria. Medical marijuana patients often choose Rainbow Sherbet for its reported pain-relieving qualities.
Also known as M.O.B., Mother of Berries is an indica strain hailing from Maine. This strain may offer a deeply relaxing experience that transitions smoothly into restful sleep. Carrying the legacy of its Blueberry parent, Mother of Berries features an unmistakable blueberry fragrance, with chunky buds adorned in interweaving hues of purple and green.
With reported effects that are more mellow than jarring, this strain is suitable for both novice and seasoned consumers alike.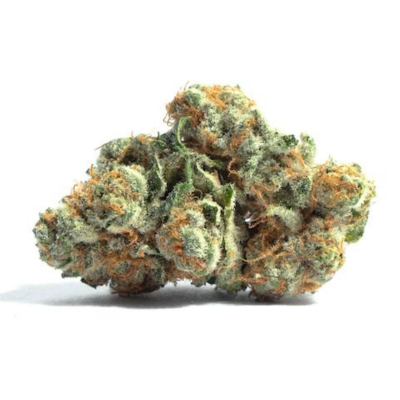 Watermelon Gushers is a hybrid strain known for its delicious terpene profile and reported relaxing effects, making it an ideal sweet treat for late afternoons or evenings. The sweet scent of Watermelon Gushers contains notes of watermelon, cookies, and tropical fruits.
Its green buds are heavily coated in sticky trichomes and amber hairs. The strain's parents, Gushers and Gelatti, contribute to its fruity aroma and flavor. When combusted, Watermelon Gushers produces an earthy taste with notes of fruit and citrus on the exhale.
Glookies is a hybrid strain resulting from a cross between Thin Mint and GG4. This strain is known for its calming and uplifting effects, which may leave users feeling giggly, relaxed, and hungry.
Glookies has a THC content of 19% and 1% CBG, with caryophyllene as its dominant terpene. This strain boasts a sweet, earthy aroma and a nutty, spicy, and diesel-like flavor profile. Medical marijuana patients often choose Glookies during episodes of anxiety and lack of appetite.
T-DUB is Twenty20 Mendocino's take on the classic Northern California heirloom strain, Trainwreck. This enduring strain has gained a loyal following due to its crushed pine needles, lemon zest, and fresh ground black pepper aroma. T-Dub's reported stimulating and uplifting effects are nothing short of inspirational, making it a must-try for cannabis enthusiasts.
Peyote Cookies is an Indica strain created by crossing Peyote Purple with Cookies Kush. This strain may produce long-lasting euphoric effects and features a unique flavor profile with hints of guava, vanilla, coffee, and earth.
Peyote Cookies is easy to grow and is resistant to mold. When flowering, the plant displays vivid colors like red and purple. Medical marijuana patients often choose this strain for relief from symptoms associated with nausea, pain, and depression.
Power Plant is a potent Sativa strain derived from powerful South African Sativa strains. Bred by Dutch Passion Seed Company, this strain is known for its fast growth, durability, and ease of cultivation. Power Plant boasts an earthy flavor with overtones of sandalwood and spice.
Its effects are reported to be energizing, uplifting, and social, which may help with mood improvement, focus, or creativity. Some users report a trippy experience, so enjoy with caution.
MMXX 2020 is a Sativa strain born from the cross between Sour Snow and The Whip. This namesake strain represents the culmination of decades of careful and selective breeding, embodying the brand's essence.
MMXX 2020 features enormous colas, mind-blowing potency, and an abundance of sticky trichomes. The earthy fuel and spicy dank terpenes, reminiscent of the misty mountains where it originated, come through in both aroma and flavor. This strain is a great choice for gas lovers.
Blue OG, also known as "Blue OG Kush," is a flavorful hybrid strain from G13 Labs. This strain is bred by following the lineage of Blueberry F3, Blue Moonshine, and OG Kush. The dark, cone-shaped buds characteristic of OG genes emanate notes of berry and citrus, leaving users feeling euphoric and relaxed.
While its effects are reported to be cerebrally targeted, Blue OG is also said to tackle pain, relax muscles, and relieve nausea. Growers can expect an eight-week flowering period with ideal conditions outdoors.
Strawberry Banana Cheese is an Indica-heavy hybrid that blends the sweet and tropical flavors of the multi-award-winning Strawberry Banana with the unique creation, Cheese.
This strain provides a sweet-sour and fruity high that's great for both the mind and body. Strawberry Banana Cheese takes on the best qualities of both parents, offering a delightful combination of flavors and effects.
Find the Best Cannabis Flower in Maine at Cannamax
Each of these strains offers a unique sensory experience, catering to different preferences and needs. From the tropical Starburst taste of Rainbow Sherbet to the fruity high of Strawberry Banana Cheese, you'll find a strain that perfectly suits your taste buds and delivers the desired effects.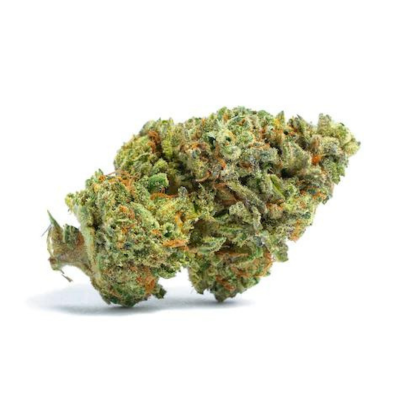 At Cannamax, we pride ourselves on providing our customers with the best caregiver storefront experience, top-quality cannabis concentrates, and medical marijuana in Augusta, Maine. In addition to our impressive variety of cannabis flower strains, we also offer 30 various concentrate strains and a wide range of CBD and Hemp products.
A valid Maine or out-of-state medical marijuana card is required, along with a photo ID, for the purchase of our premium Central Maine flower. So why wait? Visit Cannamax today and experience the magic of May flowers with our exceptional cannabis strains. Our knowledgeable staff is more than happy to assist you in finding the perfect strain for your needs.
Discover the best cannabis flower in Maine at Cannamax, and experience the ultimate May flower magic. Don't miss out on these top strains and many more – head to Cannamax today and elevate your senses with our premium cannabis offerings!